Campaign Poster and Goal Chart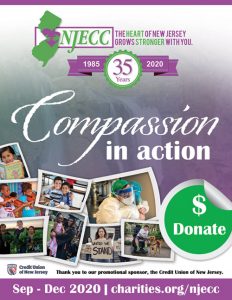 Tip: Print the goal chart on a regular 8.5×11 lettersize piece of paper. Tape it to your office wall and fill in the thermometer each week to reflect your team's progress. Use your smart phone to take a picture of the flyer every week or so, and share a copy with your team to keep them motivated. Share a copy of your picture with our communications team so we can give a shout out to your team on the NJECC's social media sites (Twitter, Facebook, and Instagram.). (Email sford@charities.org and include"NJECC Goal Chart" in the subject line – be sure to share your agency name)
Cause of the Week Calendar and Materials
What it is and how it works:
During the 16-weeklong NJECC campaign, we will feature 14 specific causes and NJECC charities that address those causes. For each of these cause weeks, we have created ready-to-use employee messages, e-cards, and editable Word document flyers you can use to promote the campaign, these causes, and the charities they support to donors. We are using web pages on the donation portal as a Virtual Charity Fair to feature videos and success stories from NJECC charities addressing the featured cause week.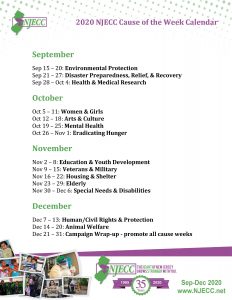 To access all employee donor messages, e-cards, and editable event flyers, click on each month below to download that month's materials and coordinator promotions toolkit:
December "The Joy of Giving Celebration"
To thank everyone for their tremendous generosity – this year and throughout the NJECC's 35-year history – we're excited to wrap up our 35th anniversary with an opportunity for donors to get their NJECC favorite charity(ies) an extra $350 through "The Joy of Giving Celebration." To participate, donors must pledge through the NJECC by midnight on December 18, 2020. More details can be found at: https://impact.ac/2JI35FS 
To help promote this event, click here for ready-to-use messaging and graphics, which we have added to our December Coordinator Toolkit, along with our "Thank You" video, which we created using submissions from donors who participated in our "Share your selfie" event. You'll find that video on the homepage of our donation portal at www.charities.org/NJECC.
As we wrap up this year's NJECC, please help us get the word out about "The Joy of Giving $350 Celebration" and also help us say "thank you" by sharing this information with your colleagues.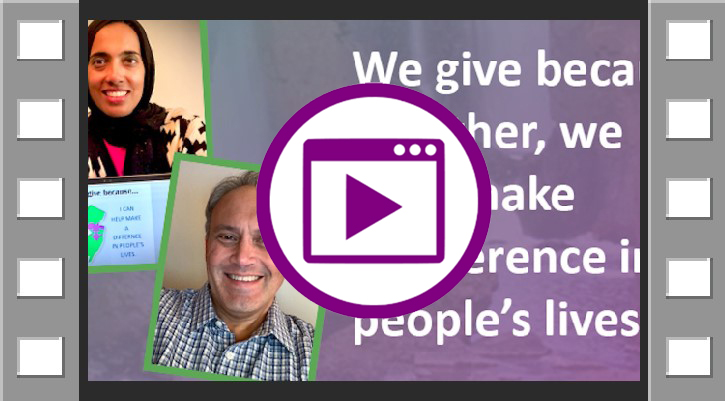 Email Signatures
Click on the images below to view a larger copy, which you can download and save to your computer. Insert one of these graphics into your email signature as a way to promote the NJECC to your colleagues and leadership through your everyday email interactions. Be sure to hyperlink your email signature graphic to www.charities.org/NJECC to make it easy for them to visit the NJECC donation site.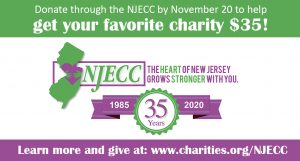 Informational Flyers
(Click on the images below to view a larger copy, which you can download and save to your computer.)
NJECC Overview: The What, Why, How, and Benefits
(2-sided flyer – click on image for PDF)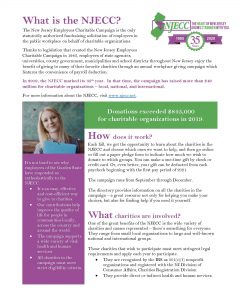 Logo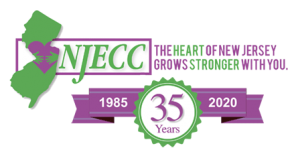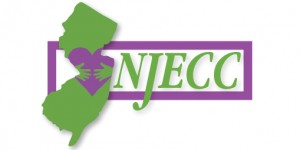 Editable Event Flyer
(Edit this in Word to promote your events)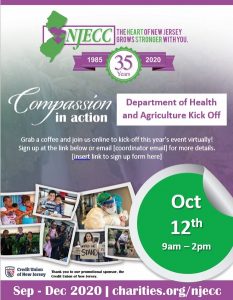 Tip: Use Zoom or a similar video conference tool to host a virtual charity fair. Invite a few NJECC charities to speak. Use the generic event flyer above (you can edit it in Word) to promote your event details to your colleagues. Be sure to share your event with our communications team as well so we can give a shout out to your team on the NJECC's social media sites (Twitter, Facebook, and Instagram) to help you spread the word. (Email sford@charities.org and include"NJECC Agency Event" in the subject line – be sure to include your agency name).
 "I Gave" Card